For a collective recovery of Ivan Illich's work and that of his constellation of close collaborators and associated intellectuals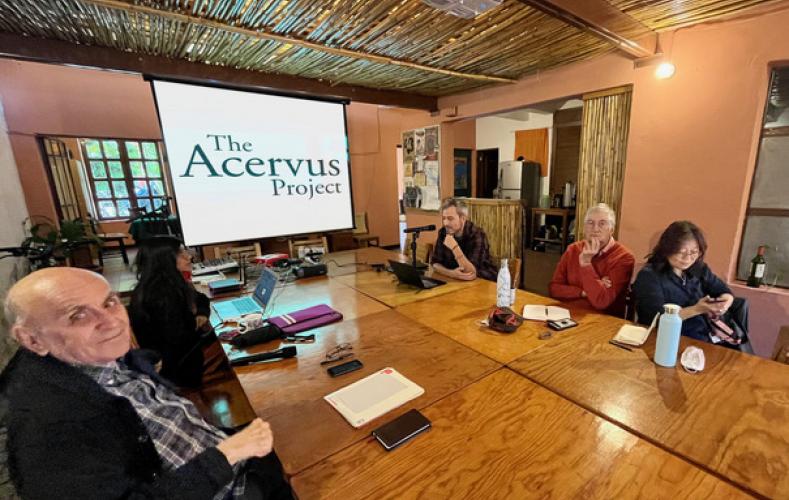 The initiative has a double purpose: to contribute to the understanding of the critical current condition and to the analysis and debate of the existing options, based on the contributions of Ivan Illich's circle, and to constitute a complete digital library of his work of general open access.
The initiative seeks to constitute a digital acervus of Ivan Illich's work, based on the original texts and new revised and updated translations in other languages (starting from Spanish but with the capability to integrate others like German, Italian and French). All the material will be presented in a digital platform specially designed for easy access, referencing, reading in different supports/formats and re-edition in paper by independent groups.
This virtual space will be developed using open source technologies oriented to collaboration, decentralized self-publication and interaction with the contents in a diverse set of ways. This will make it possible to consolidate a reliable, legible and lasting source that will allow access to each work as well as refer to specific portions and extracts.
The library will consist of the books, their various versions in different languages (identifying whether they are direct translations of other versions), revised translations, compilations, articles, interviews, audio and video recordings. It will be a dynamic and collaborative publishing platform.
Starting 2022, we will expand the collection to incorporate the work of authors from the Illich constellation: Robert, Sicilia, Mitcham, Duden, Hoinacki, Gorz, among others. The archive will be then a meeting point around the "Illichian thought", enriched by the work of his friends and collaborators. It will be a space that will not only allow the dissemination of this valuable corpus, but also enable the possibility of putting it in context, drawing relationships and producing new knowledge in the light of current challenges.
Gustavo Esteva, Mexico, and Franco Augusto, Argentina, are launching and implementing the project. Those interested in participating or collaborating, can write to info [at] acerv.us